Please join us in Merano from June 18th through June 21st, 2020
There is at least one activity planned for the entire family each day. Then several optional activities based on individual preferences. Additionally, there is a list of additional activities and ideas in the About Merano. Departures suggested for Monday, June 22nd.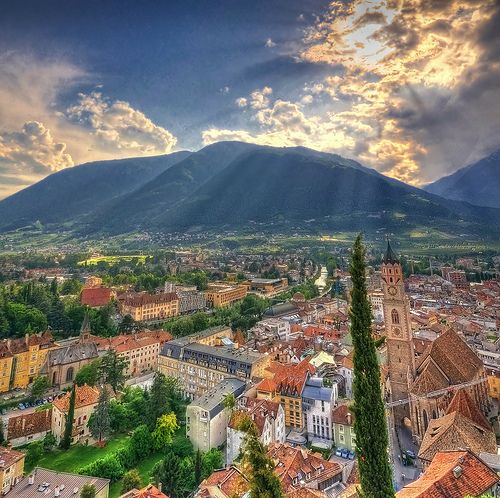 Thursday, June 18th
Arrivals at accommodations in Merano.
Details of arrivals at accommodations will be provided by Mrs Schnitzer if you have organized your hotels through her.
That evening there will be an optional casual reception at a location to be confirmed.
Friday, June 19th
Day Activities
10 am: Meet with Renate Abrahm (Prinster family historian and worked with Tony Prinster on the City Market book). Discussion about Merano, coffee, 1-1.5 hours.
11 am: Guided hike up to the Farmhouse, 500-800 meters difference hike. Packed lunch. Approx.. 3.5 hours. Return back with shuttle after reception.
Welcome Reception – 4:00 pm
Join your family at 'Prinster' Farmhouse (Vernuer) to enjoy the view, breeze, sunset and historic sites of Tyrolia.
We will be taking the shuttle bus from Merano to Vernuer. We will visit the farmhouse and surrounding fields, walk up the the little church of Vernuer. Please note there is a 100 meters difference in height and about 10-15 minutes walk or shuttle, for those who have problems walking.
Event includes:
Welcome devotion/holy mass
Aperitive and snack at local little restaurant
Small walk to church and general exploration
Casual clothing, comfortable hiking or walking shoes.
Shuttle return to Merano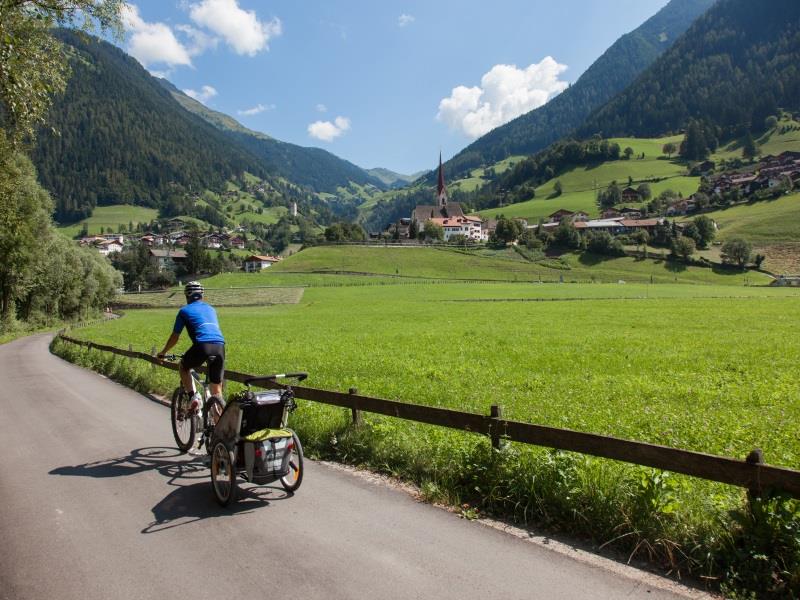 Saturday, June 20th
Day Activities
10 am: Guided bike ride to explore the Passeier Valley. Approx 4 hours including lunch. Extra cost for with helmet, bike, lunch etc.
10 am: Short walk to explore the Passeier Valley, we drive to Saltaus, take the Funicular to the Hirzer. Includes Lunch. Approx. 1.5-2 hours
10 am: Longer walk, around 3 hours. Includes Lunch.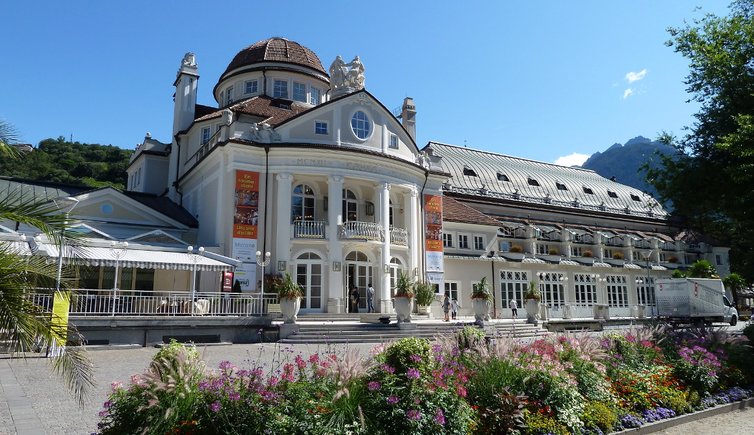 Reunion Dinner and Party – 6:00 pm

This is the BIG event. Imagine dinner, drinks and dancing with your entire family in the glorious Pavillion de Fleurs – the elegant hall of mirrors in the Kurhaus.
Located a short walk for most accommodations, we will have a formal event including dinner, music, speeches and more.

Event Details:
Dinner
Music & Dancing
Speeches
Attire: Dressy casual.
Estimated at $50 per person
Sunday, June 21st
Day Activities
Walk – see Saturday
Yoga with Tari Prinster
Jogging led by Megan and Ivo
11am – Swimming, exploring at Lake of Caldaro including, 1 hour from Merano, which offers the lake for swimming, a 2 hours walk around + coffee
11am – Visit at the MMM (Messner Mountain Museum)
Reunion Closing at Braugarten – 5:30 pm
The best way to end this historic reunion is over a glorious pint or stein of beer at the Forst-Brauhaus. Famous for its local Tyrolian, local brewery beer and music. If we are lucky, they will have an afternoon concerts, sundowners with Bohemian or traditional bands with up to 40 musicians.
The Braugarten Forst is located in Lagundo, in the hamlet of Forst, a 5-minute drive from Merano.
Special Note about Sunday June 21st:
Sunday, June 21st is a special day. In June after Pentecost, South Tyrol has been lighting 'Sacred Heart Fires' every year since 1796, and in doing so the local population continues to renew a solemn vow.
The custom of the Sacred Heart Fires was started on the initiative of the Abbot of Stams, who was one of the highest representatives of the people in the year 1796. When the terrible news arrived that Napoleon's French troops were to march on Tyrol from Milan, a war council was set up, culminating in the Abbot's suggestion that they should seek God's assistance in the matter.
A decision was made in the name of the people to promise to celebrate the Sacred Heart with a High Mass and sermons should the Good Lord stand by Tyrol. Clearly, this worked and led to the famous freedom fighter, Andreas Hofer, bringing about a renewal of this vow with a great celebration after the Tyrolean forces' victory on Berg Isel in 1809. At the same time, this day was declared a regular holiday.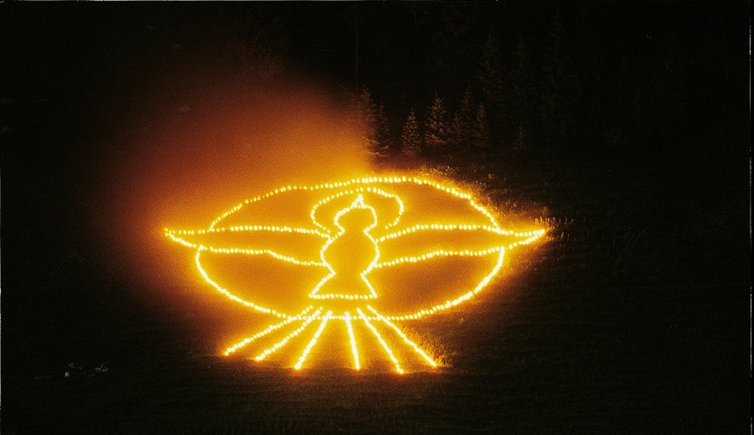 Still today the fires of Sacred Heart Sunday burn not just in Tyrol, but also in South Tyrol, and may be seen on the mountainsides for miles around. Huge bonfires are also set blaze in the villages and towns. The festival is traditionally accompanied by saluting gunshots after mass and a procession. Sacred Heart Sunday is a particularly atmospheric experience for locals and visitors alike.
Learn more about the Sacred Heart Sunday.
Monday, June 22nd
All good things must come to an end. As many people we be leaving early, there is no events planned for Monday morning. Say all your goodbyes at the Braugarten.
Departures from Merano full with lifetime of memories.